About Braille Literacy Canada
Dwila Nixon - Director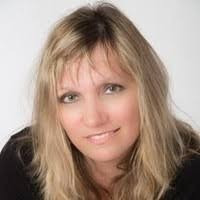 Dwila Nixon is currently employed by Regina Public Schools as an itinerant Teacher of Students with Visual Impairments (TSVI). She works with students aged 3-21 years, has co-chaired two provincial INSIGHT conferences, has been to Space Camp for Interested Visually Impaired Students (SCIVIS) in Huntsville, Alabama, and has supported four Master's Degree students who are now employed by the Program for Students with Visual Impairments (PSVI) in Regina Public Schools.
Dwila is a keen advocate for human rights, and a strong supporter of braille literacy. She wrote an article about "newbies who braille" for BLC (then CBA) in 2010 and attended the UEB Summit in Vancouver in 2012. When asked her thoughts on adopting UEB, here is what she had to say:
UEB is a philosophy that promotes the equality of all humans in our global society. It aligns braille with print; it ensures accessibility of braille in all English speaking countries, and it allows for much cleaner translation in a technology-driven world.
Learn more about Braille Literacy Canada