février 24, 2021 Workshop: Teaching Braille Virtually: Ideas and Strategies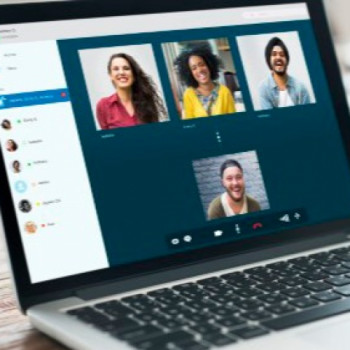 ---
Date : mercredi, février 24, 2021
Heure : 12:00 PM (EST)
Resources
A panel of teachers of students with visual impairments provide their insights about teaching braille in a virtual classroom. They share their ideas about teaching braille in this environment as well as how they interact with parents and children while teaching virtually.
Panelists include:
Laurie Linseman: Laurie Linseman is celebrating her tenth year teaching students who are blind and partially sighted in the Bluewater District School Board. Her previous experiences as a K-12 educator include teaching students in a variety of subject and program areas including alternative education, special education and distance/virtual learning. Laurie supported braille-using students during the school closure periods last year and this year. While not without its challenges, Laurie believes that the highlight of remote learning has been working closely with students, their families, and educational staff in innovative ways to meet the unique needs of braille-using students.
Daphne Hitchcock: Daphne began her teaching with visually impaired students in Alberta in 1978. She completed her Master's in the Education of the Visually Impaired at San Francisco State. After moving back to BC in 1980, she has enjoyed an extremely rewarding career working with low vision and braille reading students, ages 4-19, in several school districts in BC. For the past 13 years she has worked in the Greater Victoria School District. Daphne has a passion for teaching braille and supporting all her students to gain equitable access. She continues to advocate strongly for her students in the schools and the community.
Glenda Parsons: Glenda Parsons is currently the Director of Programs for Students who are Blind or Visually Impaired with the Atlantic Provinces Special Education Authority (APSEA). She is also a part-time professor at Mount Saint Vincent University, Halifax, Nova Scotia teaching educators who are training to work with students who are blind or visually impaired. Prior to being Director, Glenda was the Assistive Technology Consultant and a Classroom Teacher at APSEA. She was also an Itinerant Teacher working with students who are blind or visually impaired in Newfoundland and Labrador. As an educator of 33 years, Glenda continues to be dedicated to guiding students to succeed, encouraging a positive learning environment, while inspiring a passion for excellence.
Betty Nobel: Betty is a retire teacher of adults and students with visual impairments. She is a braille user and former director of Braille Literacy Canada. Betty chairs the Teaching and Learning committee and is also a member of the Braille Promotions committee.