février 19, 2020 Workshop: Teaching English and Braille to New Language Learners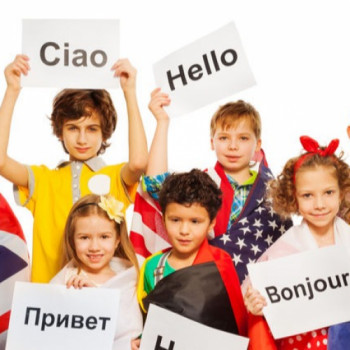 ---
Date : mercredi, février 19, 2020
Heure : 1:00 PM (EST)
Resources
The Braille Literacy Canada Teaching and Learning committee is pleased to present a teleconference about teacher experiences and creative strategies for working with new language learners. The format for the teleconference will be a panel discussion with each of the four presenters answering a prepared set of questions. Teachers, Transcribers, Teaching Assistants and any braille enthusiasts welcome!
Panelists include:
Marisa Parker is a teacher and the Educational Coordinator at W Ross Macdonald School. She has worked at the school in varying roles for 19 years with both secondary and elementary students and has a passion for literacy. Changes to the student population at WRMS led Marisa to a lot of personal development in the area of English Language Learners. Although not much research about these learners exists, it is clear that the ELL or ELD learner with a visual impairment must be provided with different accommodations and training than those in the sighted system and many of the resources available are not the best practice for our students.
Cathy Ausman is a teacher at W. Ross Macdonald School for the Blind in Brantford. She taught secondary English for several years and is currently the Braille teacher, working with students from ages five up to age twenty one. In recent years, there has been an increase in enrollment of students from countries such as Syria, India and Albania. Often times, they arrive having some knowledge of Braille. Then it is a matter of finding the best materials and techniques to meet their individual needs.
Carolyn Cresswell has been a high school teacher at W. Ross Macdonald School for the Blind for the last six years. She teaches French, Art, English and taught ESL when the school recently needed ESL instruction for students arriving from Syria, Palestine, Kosovo and Colombia. Carolyn enjoys a challenge and realized quickly that creative teaching methods would have to be implemented when teaching blind students who cannot see pictures for explanation. Teachers also need to be sensitive to cultural differences and form connections between countries while teaching the literacy skills which may have an impact on the rest of their lives.
Betty Nobel is a retired teacher of students with visual impairments. For most of her 38 year teaching career she worked teaching adults at Vancouver Community college. Many of her students came to the college new to blindness, literacy, and braille, and a majority of those students were learners with no language skills in English. Her creative approach to teaching served her well when working with these students.