Double your donation and double the dots: Become a monthly supporter of Braille Literacy Canada!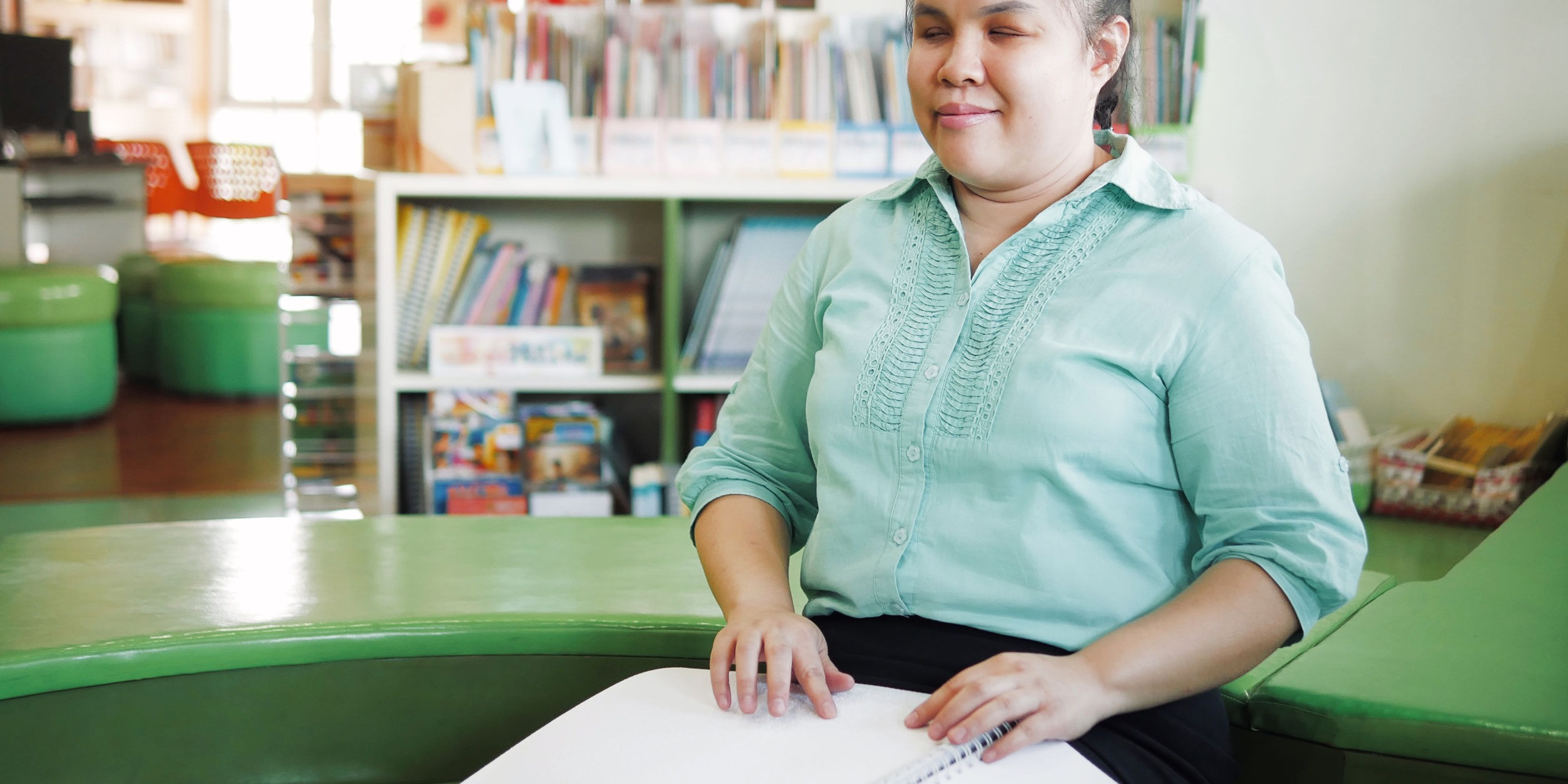 So many Canadians who are blind, low vision, deafblind or who are in the process of experiencing vision loss benefit from braille every day, whether to read their favourite novels, succeed at work or school, or to identify household items. With your help, Braille Literacy Canada (BLC) will continue to bring that freedom and independence to braille readers across the country!
BLC is thrilled to announce that thanks to the incredible generosity of a matching donor, for anyone who becomes a monthly donor - or increases their monthly pledge - by January 31st, every additional monthly dollar donated will be matched going forward, effectively doubling your monthly impact.*
Every dollar counts….and now it can count for more!
$15 per month – doubled to $30 – allows us to host our braille teleconference and webinar workshops each month.
$20 per month – increased to $40 –will support braille readers through the many BLC initiatives that promote braille literacy for children, adults and older adults. This includes public education activities; a monthly virtual peer-support program for adult braille learners; a bimonthly newsletter with up to date braille news and resources; regular braille related workshops geared towards braille readers, teachers, transcribers and others, and more!
$30 per month – doubled to $60 – enables us to collect, repair, and re-home a Perkins braillewriter as a part of the Brailler Bounce Program.
$50 per month, over the course of a year, allows us to award an Edie Mourre Scholarship to the next generation of braille transcribers.
$125 (elevated to $250 after matching) brings Braille Zoomers Kits to two new adult braille learners!
Whatever your contribution, you will be helping by bringing the joy of literacy, independence, and freedom through braille to children, adults, and older adults across Canada.
Sign up online via CanadaHelps (VISA, VISA Debit, MasterCard, AMEX, PayPal)
Donate via PayPal (select the monthly giving option!)
Or to pay by phone with your VISA or MasterCard, call us at 1-877-861-4576 or write to treasurer@blc-lbc.ca.
We would like to thank the donor who has so generously chosen to support Braille Literacy Canada in this way and thank all those who are able to participate!
---
* New monthly contributors, or contributors who increase their current monthly pledge, before January 31st, 2022 will have their donation (or incremental donation) matched through the contributions of an anonymous donor for the foreseeable future. Aggregate maximum matching of up to $1,000 per month. All donations are tax-deductible and an annual receipt for income tax purposes will be provided.