mars 3, 2018 Workshop: Emerging Braille Technology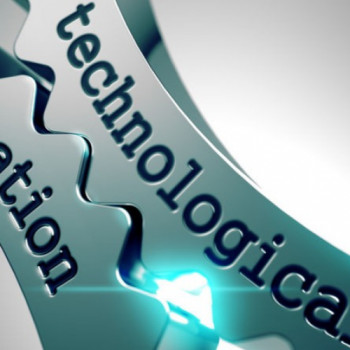 ---
Date : samedi, mars 3, 2018
Heure : 1:00 PM (EST)
Resources
Audio recording available
In this teleconference, you will learn more about up and coming braille technologies - directly from the people involved and companies themselves! We will provide the following information for each device:
Background on the team developing the device
Physical description
Features and capabilities
Expected cost
Expected date that the device will be available for purchase in Canada
Alex Tavares – The Read Read
Alex is the creator of the Read Read, the first device that allows visually impaired and blind children to learn and practice phonics and braille using the same best practice techniques used by specialists.
He is a recent graduate of Harvard University's Graduate School of Education, where he earned a Master of Educational Technology, and piloted the Read Read at the nearby Perkins School for the Blind.
Alex has worked and volunteered as a literacy instructor for over fifteen years, and has had the pleasure of working with world leaders in tactile literacy and special education to realize his dream of accessible literacy for all.
Ed Rogers – Canute braille reader
Bristol Braille Technology is a Social Enterprise working from the Bristol Hackspace. We've been building the Canute for six years. Some of the team are engineers, designers, others specialise in supporting accessible products. All of us are here to develop a radical technological solution to the problem of declining Braille illiteracy. Canute is the world's first viable multi-line refreshable Braille e-reader; a 'Kindle for blind people'. Available for a price comparable to a new iPhone or Perkins Brailler, Canute has been developed by Bristol Braille Technology with, by, and for the blind community.
Diane Bergeron – Orbit Braille Reader
Diane is the Vice President, Engagement and International Affairs for the Canadian National Institute for the Blind (CNIB). Diagnosed with retinitis pigmentosa as a young child, Bergeron was declared legally blind at the age of ten, later losing all her sight before turning 30. Much of Bergeron's recent work at the CNIB has involved breaking barriers for persons with sight loss. Whether it's ensuring equal voting rights for the visually-impaired or raising funds to bring electronic braille readers to a blind school in Rwanda, Diane believes that people should have equal opportunity and treatment. CNIB is the supplier of the Orbit braille reader in Canada, and Diane sits on the Transforming Braille Group, which is overseeing the development and distribution of the Orbit.
Additional information on each product
Other devices will be covered in a teleconference later this spring.