April 22, 2023 Workshop: Celebrating the Slate and Stylus with Judy Dixon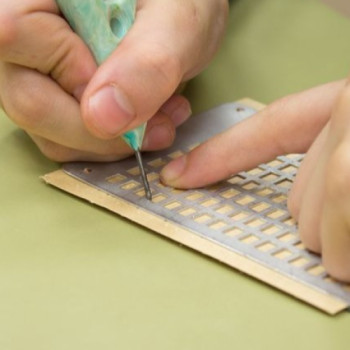 ---
Date : Saturday, April 22, 2023
Time : 1:00 PM (EST)
We are thrilled to be joined by Judy Dixon to discuss the slate and stylus. Judy will cover the value and utility of the slate and stylus as another tool in the toolbox for braille users. She will describe her vast collection of nearly 300 unique slates, and feature a few of them in detail. Workshop attendees can get an overview of some these special slates at http://www.brailleslates.org.
Judy Dixon is the retired Consumer Relations Officer at the National Library Service for the Blind and Print Disabled, Library of Congress in Washington, DC. She is the current President of ICEB (international Council on English Braille)
In addition to publishing numerous articles, Judy edited the volume "Braille into the Next Millennium" published by the National Library Service for the Blind and Physically Handicapped, Library of Congress in 2000. She has won numerous awards.
One of Judy's hobbies is writing books for National Braille Press about things that are important to her. These include braille and mobile devices. She has authored or co-authored seventeen titles.