April 23, 2022 Workshop: Orbit Reader Workshop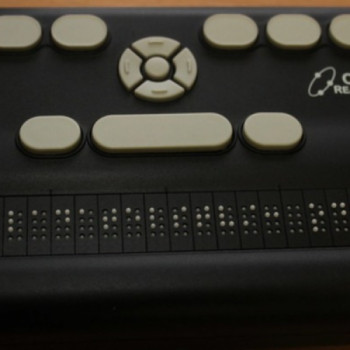 ---
Date : Saturday, April 23, 2022
Time : 1:00 PM (EST)
Have you ever wondered about getting a lower cost braille display? Would you like to own a compact notetaker and braille display that you could also use with your computer or tablet? Or, would you like to own a 40 cell display with complete functionality? If so, this workshop is for you.
The two presenters, Tracy Mousseau and Betty Nobel both own Orbit Reader displays, and are willing to share their experiences with you. Tracy has the 40 cell display, and Betty has the 20 Plus.
When: Saturday, April 23, 2022
Time: 10 AM Pacific, 11 AM Mountain/Saskatchewan, 12 PM Central, 1 PM Eastern, 2 PM Atlantic
Topics to be included are:
Describing the Orbit Reader 40 and 20 Plus including key positions, turning the device on and off, etc.
Introducing supported file types
Reading with the Orbit
Taking notes
Connecting the braille display to a smart phone
Connecting the Orbit to your computer (and use with JAWS and NVDA)
Reviewing of the Orbit menu
Setting the date and time
Using the calendar
Discussing the pros and cons of purchasing a more cost-effective display
The event will be free of charge to members (or members of organizations who are corporate members of BLC) and $20 for non-members. Interested in becoming a BLC member? Annual membership is $20 - check out our membership section for more information!
TO REGISTER, please write to info@blc-lbc.ca on or before April 21st, 2022.